We are pleased to announce that our client, Phuong Chau Trade and Investment Joint Stock Company, the operator of the leading private and premium Phuong Chau branded hospitals in southern Vietnam ("Phuong Chau Group"), has received a major investment from CVC Capital Partners.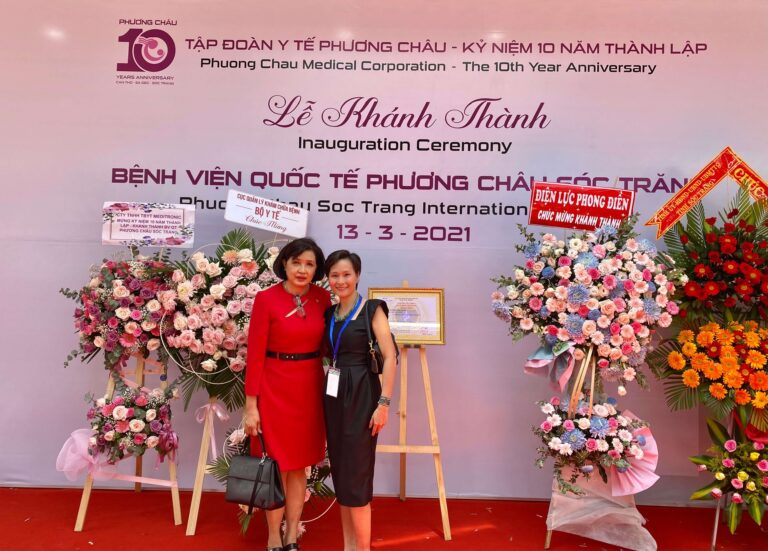 ASART was the exclusive lead advisor to Phuong Chau Group. Our work includes a comprehensive scope of advice on strategies, structures, valuation, due diligence, value creation, and the execution of the full process from originating to closing, amid the peak of COVID's pandemic.
According to Binh Le, CEO and Head of M&A of ASART Deal Advisory, also the Engagement Partner leading this transaction from the sell-side, CVC Capital Partners and Phuong Chau Group's transaction is an important project that can significantly change the healthcare market in Vietnam for the better, by making premium private healthcare more affordable and providing more choices for all of us, especially for the more vulnerable groups including women, infants, and children.
Vietnam's healthcare has been relying heavily on public hospitals and pressure on these facilities is high, especially at the central level and in specialized hospitals. Most hospitals and healthcare facilities in Vietnam are still not well maintained, lack sufficient equipment and human resources, and has poor service quality. There are a few private and premium names in the market but there have not been any major improvement or capacity increase for the last 10 years and demand for modern facilities, specialized treatments, and high-quality patient services is still exceeding supply by a large gap.
Phuong Chau Group is the leading private and premium healthcare provider in Vietnam focusing on excellent customer experience and offering comprehensive healthcare services with women being the center of all services. Phuong Chau has three hospitals in the Mekong Delta and with CVC's investment and strategic support it has a strong potential to become a national champion in Vietnam in the very near future.
CVC Capital Partners is the leading global alternative investment manager focused on private equity, secondaries, and credit with a global network of 25 local offices and €133 billion of assets under management. CVC has a total of about 25 active investments and €8 billion worth of assets in the Asia-Pacific region, and this is their second investment in Vietnam.
ASART is a leading boutique advisory firm providing comprehensive advisory services in corporate finance, corporate strategy, and wealth management with a headquarter based in Ho Chi Minh City, with a focus on mergers and acquisitions (M&A), strategic synergies, and investment returns. Our firm was found to deliver trusted world-class expertise, practical experience, and local insights to leading Vietnamese companies and multinational corporations who want to grow their global presence and succeed, especially in Vietnam and Asia.
Our firm's vision is to be the universal leading and trusted advisor for sustainable growth to bring the best out of all businesses and leaders. Our mission is to select the right businesses and leaders to offer comprehensive advice and unique opportunities so they can meet the right resources and partners to thrive sustainably, and ultimately make more positive impacts to the market and society. This transaction is one example of that and the many works we have been doing.
Our typical role is the exclusive lead strategic and deal advisor. The project we have worked on often change market landscapes, break barriers, and set precedents. Our track record includes USD4.5+ billion in total transaction and project value, 250+ companies, 110+ projects, 15+ countries, and 10+ industries.
Found by a dedicated, experienced, and trusted ex-KPMG advisor in 2017, we now have a strong and dynamic team with 20+ members, 200+ years of combined experience, 14+ years of M&A experience in Vietnam, and an unwavering commitment in being the best in what we do to serve our clients the way we want to be served.
Contact us at +84 789 505 789 for the latest market insights and more information on how we can help you with your strategic and M&A projects.